Pediatric Physical Therapy
At Inspiring Talkers, our focus is on your child. Our team of physical therapists are dedicated to providing customized one-on-one care that helps children with developmental, neuromuscular and orthopedic conditions to restore and enhance their mobility and enable them to participate in age appropriate activities. Our clinicians utilize therapies in a play-based environment that can help children increase their strength, balance, coordination and motor skills.
Our Pediatric Physical Therapy programs can provide significant benefits for these and other conditions:

Gross Motor Skill Deficits
Limitations of range of motion & strength
Balance & coordination difficulties
Assessment for orthotics & equipment
Toe walking related to tight heel cords
Genetic Syndromes (Down Syndrome, Cerebral Palsy, Spina Bifida, Muscular Dystrophy)
Developmental Delays
Autism Spectrum Disorders
Hypotonia
Torticollis
General Orthopedic Injuries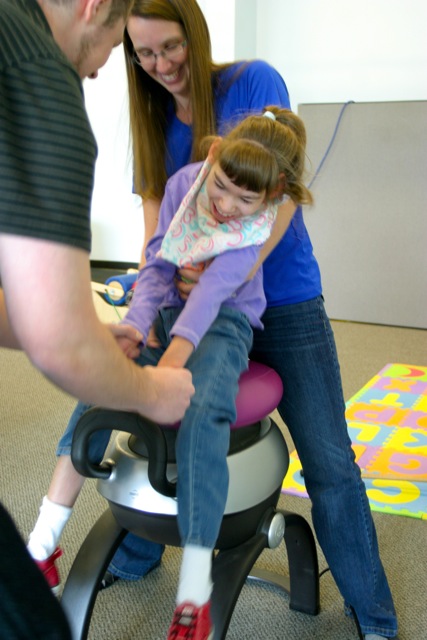 We can help!
If you feel your child may need physical therapy please contact us. Our screening process is free and usually only takes 10-30 minutes. We can also research your insurance to find out if your therapy is covered. Contact us today!